• Drink Recipes • IJWDC Products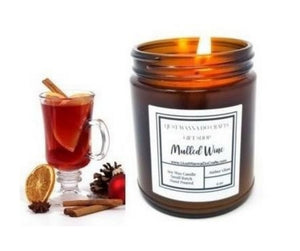 IJWDC Gift Shop was inspired to make a batch of yummy mulled wine based on one of our soy wax candles, 
Mulled Wine
. Mulled wine is made with red wine, spices including nutmeg, cloves and cinnamon, sugar, and orange zest, and it is often served with slices of orange and cranberries. 
---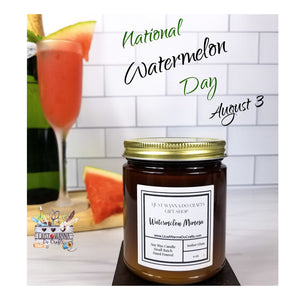 On August 3rd, we celebrate this ancient berry in a feast of juicy deliciousness—otherwise known as National Watermelon Day. Did you know that watermelon is 92% water? No wonder it's so refreshing and smells enticing just like our candle. In honor of National Watermelon Day, we are re-imaging our Watermelon Mimosa candle into an awesome brunch cocktail but also makes perfect ending to a summer evening.
---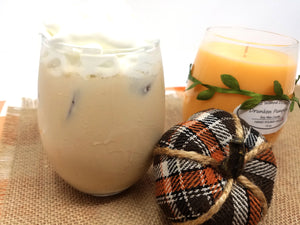 Our homemade recipe transforms the pumpkin, vanilla, brown sugar, and bourbon scents of our Drunken Pumpkin Candle into a delicious fall cocktail --  Imagine a drinkable, boozy pumpkin pie without the crust. Please enjoy our Drunken Pumpkin Cocktail responsibly and have a boo-tiful fall season!